FILL YOUR FUNNEL
WITH BUYERS
Our high impact social media playbooks and AdTech
deliver large volumes of Leads, Appointments & Sales.
SEE OUR SOLUTIONS
"I gained 52 incremental units in 3 months"
-Hyundai Dealer
Powerful Alone or Stacked Together
for Record-Breaking Results!
CLIKdata's social selling stack is the perfect blend of data, AdTech, and high-performance sales & service playbooks for a dealerships' automotive marketing
CLIKsearch™
Increase your Google Business Profile calls, map views, traffic, and driving directions.
We turn clicks and digital noise into meaningful conversations that sell cars
All our automotive marketing and social selling sales funnels lead back to our live BDC aka "Human Conversion Machine" that sets a steady stream of appointments with shoppers that can fog a mirror and purchase a vehicle 7 days a week from 7-11 pm!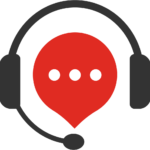 CLIKsearch™
Google Business Profile Managed Service
Your Google Business Profile listing is the foundation of your local SEO strategy! Correct setup and upkeep will help you dominate your local search presence.
Optimizing your listing instantly increases traffic to your website by enabling it to rank higher on local searches related to what you offer.
CLIKsearch's GBP Managed Listing Service helps you manage and optimize your Google Business listing to increase your organic local search and produces hyper-focused local traffic without any of the daily work!
CLIKid™
Identify The WHO Behind The CLICK
ENHANCED EMAIL MARKETING
Send engaging emails across multiple devices
Boost your engagement, car sales and service RO's with an enhanced email campaign from CLIKdata. Don't stress over monthly sales goals. Take advantage of a custom campaign and the perfect amount of enhanced emails to drive quality traffic to your website and showroom.
No Bots Guarantee

Enhanced emails blended with in-app targeting

Custom OEM co-op approved creative

Suppression of your current customers

ROI and KPI reporting

Sales match reporting

Dedicated Account Service
DEALER DATA OPTIMIZATION
Turns your non-performing CRM data assets into a windfall of sales
Dealer Data Optimization (DDO) reconnects your dealership with lost prospects who once showed interest in your dealership and are now back in-market! Merely applying the CLIKdata multi-point hygiene and append process to your CRM data gives it the CLEANSING and REFRESH that taps you back into an unlimited source of monthly new sales and service RO's.
CLIKdata DDO solves the problem of old, dirty, and unusable CRM data

Optimizes the data from your CRM and make it actionable again

Re-engage with lost prospects

Generate monthly sales and service business

Use the data for evergreen marketing